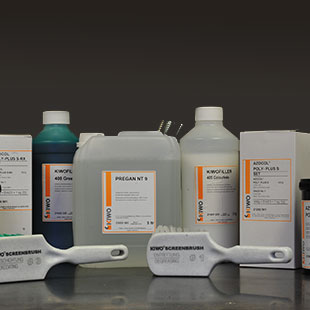 As you would expect from a company who sets ultra-high standards in quality production, ASTL only purchases and uses premium products.
These include:-

Kissel & Wolf GmbH's (Kiwo) Screen making and printing products
Sefar – Switzerland – Meshes
NBC – Japan – Meshes
ASTL are happy to advise on products and supply to meet customer requirements.
Although the above products are preferred for use in screen manufacture by ASTL, if a customer requires different materials to be used within their manufacturing specifications ASTL would be more than happy to accommodate and incorporate such changes.